FREE 40 Minute Presentation on Healing !


Recorded Live at
EARTHKEEPER STARGATE
May 2014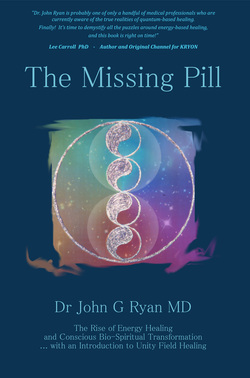 A Must READ Book on Healing !!
The Missing Pill
___
Dr John Ryan is one of a handful of medical professionals who are currently aware of the true realities of quantum based healing. Finally it's time to demystify all the puzzles around energy based healing, and this book is right on time.

LEE CARROLL Ph.D
AUTHOR & Original channel for KRYON

"An impressive primer on the role of energy
and consciousness in the physical world and human healing."

KIRKUS REVIEWS


---


THE MISSING PILL
The Rise of Energy Healing and Conscious Bio-Spiritual Transformation


The Missing Pill is a comprehensive primer, one that takes you deep into the world of Energy Medicine, consciousness-based healing, and spiritual development. This is the book, the one long-absent in the world of alternative healing, which brings together all the elements required to have a foundational understanding of healing. Catalyzing one's personal experience, it serves to unravel the confusion encountered when a person first begins and subsequently journeys through the mystical world of energy healing and alternative healing practices.

The book is written by a medical doctor whose life was transformed by a series of mystical and synchronous events, outlined in the book, which led him to discover the validity of an energy and spiritually conscious based reality. Presented in language that is conversational, entertaining and accessible to any reader – it aims to demystify the complex new age world of personal growth, spiritual development, and energy based healing. It makes it personally meaningful and comprehensible – so that anyone can understand and participate in it's potential!

Written for healers, clients, and anyone curious to get a solid foundation in the world of alternative and energy based healing – this book is foundational. It explores why this is such a remarkable time on the planet, the transformation in health care, the energetic nature of life, the basis of healing through the human energy system, the role of consciousness and spiritual development in healing, and many of the incredible tools available to help anyone in their healing endeavors.

Supported by this foundation, the book also introduces the work of Unity Field Healing … a new healing paradigm based on the awakening "quantum understanding human DNA" and its relationship to healing and self-realization.

Described as "a must read" and "right on time" by pioneers in the field of healing – it is your opportunity to catapult into the new world of healing and benefit from the gifts of this emerging time!


GET YOUR COPY or EBOOK TODAY AT:
REVIEWS:

Dr John Ryan is one of a handful of medical professionals who are currently aware of the true realities of quantum based healing. Finally it's time to demystify all the puzzles around energy based healing, and this book is right on time.

LEE CARROLL Ph.D
AUTHOR & Original channel for KRYON

"Dr John Ryan's incredible book is a gift to humanity and an essential read for all on the path of integral wholeness of body, mind and spirit. The information is an eloquent discourse on the importance of 'Unity Field Healing' and beautifully provides the means and methods for the trinity of harmony and integration of full DNA in bio energetic transition. Thank you John for this important work and for the open sharing. This is a an important work and truly a 'must-read' ! "

James Tyberonn
Author & Channel for Archangel Metatron


"An impressive primer on the role of energy and consciousness in the physical world and human healing."

KIRKUS REVIEWS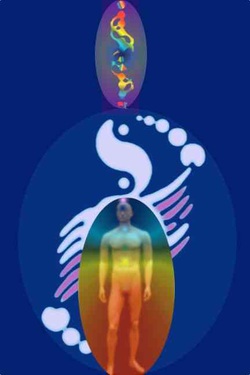 UNITY FIELD HEALING
A new Quantum Way to Promote Healing and Wellbeing - working
at the level of you Quantum DNA.
To learn more about it,
CLICK HERE.
Sessions 1 & 2 Now available in conveninent MP3 online access.
ONLY $20 per session for repeat access ( REG $25 )
To ORDER your sessions, CLICK HERE.
---


ENTER YOUR EMAIL ON OUR MAILING LIST
FOR YOUR CHANCE TO WIN:

1 OF 3 FREE COPIES OF THE MISSING PILL, OR
1 OF 3 FREE UNITY FIELD HEALING SESSIONS !!!
SUBSCRIBE NOW