Embodying Higher Consciousness and Balance is the greatest thing a Human Can Do in These Times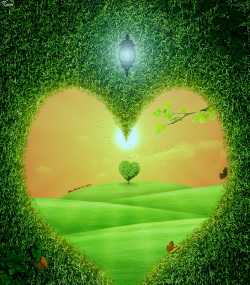 The awareness of things dark and controlling – things that have been part of humanity's history for a very long time – are surfacing into awareness. They present daily on the screen of life. As we examine the news and global events – it is potentially very easy to be coerced into the paradigm of fear and control – the one that envelops us right now as human beings on the planet. This is fear at its finest – and we must each learn to relate to this drama with wisdom and transformational power.
As we bear witness to the unbelievable drama, misery, suffering and shockingly low consciousness this can reveal – there is an understandable tendency for anger to arise within people to react. Fear can easily be in charge of reflexive perceptions and choices. Yet there is great disempowerment that arises when a conscious being falls in to this drama. We have all been there, right?
I am often asked, "How we can stay centered in these times of transition and change?" I am also sometimes challenged - by those, who believe that angry activism, is the route to a better world. Yet I believe the spiritual beings that we all admire – Gandhi, Martin Luther King, and Christ to name a few – are exemplars of what to do in the face of darkness and ignorance.
Consciousness is a spiritual attribute that transcends but incudes human consciousness. When we begin to understand consciousness, we start to grasp that each one of us as a human being, is a cell in the larger organism of humanity. Our lives individually are a pretty fair representation of the level of consciousness we have attained. Yet, as a single cell, we are relating to that same humanity by the consciousness we hold within our own being. We discover that our human experience can be richly infused with the energy, wisdom, power and love of our deeper spiritual nature and reality. And if it is – our very presence as a member of humanity is affected by this attainment. As we seek personal healing or planetary transformation - it is this inner state that we each seek. It allows us to become a more powerful catalyst for transformational presence both within the context of our individual lives and also as a presence on the planet.
If we are constantly in rebellion and fighting with "the establishment" – it is worthy to stop and ask ourselves a question: What is the energy that I am contributing to the fabric of life? We might also ask: "How do we handle the challenges of corruption and low level consciousness around us, if we do react this way to make change?"
Each one of us is, first and foremost, a spiritual entity. We each have chosen by design to incarnate and be present in this remarkable time of transformation. We are here because we wanted to be and we each have a remarkably important role to play. Yet, traditionally our roles are
actions
– so when we know we "have a purpose" - we begin to think of what we can "
do"
to make the world a better place. But before we act - we need to be empowered by our spirit! Any "doing" must follow this "being" to be aligned.
In consciousness, we are not limited by the notion of who we are or what we do as a human being. We are larger and more powerful than that. It behooves us to realize that when we are caught up in the drama of the exiting world experience – we are often simply not living at our highest level of potential consciousness. For example, when we are frustrated or impatient or angry – we can be very understanding and even compassionate towards the predicament. Yet, we know at that moment we are not usually manifesting our richest spiritual potential. We are enmeshed in an energy configuration that has knocked us out of balance – and it cannot be solved at the level at which it arises – the human ego. We have to rise above the polarity of the ego and ask ourselves what is the wisest way to be, to think and to act.
As each of us takes a step up and becomes more and more conscious of "who" we really are and the power we hold inside – using our energy to manifest conflict becomes less and less attractive to us. We begin to aspire to a much greater balance, sense of inner peace and spirit infused wellbeing.
So although one cannot "disconnect" from these experiences or turn a blind eye to them as a human being – we must learn to relate them in an inspired way. So yes, we can participate in changing the rules and customs of the planet, our governments, our world of business and our societies – but it must now be done with greater wisdom and grace. This can only done with grace if we are spirit infused ourselves. Through the window of wisdom and compassion we can learn to act from a place of great centeredness, clarity and power. We become less caught up in the winds and currents of "the illusions of maya". We become a force of new potential – just like so many inspired men, women, children, saints and gurus have done throughout time.
Consciousness patterns energy. To understand the power of taking the spiritual high road – it is useful to think in terms of energy. As we grow in consciousness – we can re-pattern our energy. We can "learn" to hold our own personal energy signature in a greater, clearer and more coherent frequency. Remember,
this
becomes the vibration that you are personally adding to the fabric of human life. This is the energy of your cell, your contribution. It makes a much bigger contribution to the future of the planet than we may realize.
Does that "really" make a difference? Yes. By holding this frequency – you can effectively create a field around you that supports life – your life and the whole fabric of life – at this higher vibration. The higher the vibration collectively – the harder it is for "lower level" realities to exist. We must create it within ourselves as spiritually responsible entities. We have to let go of our own habits, patterns and personality tendencies that drive us in another direction. That becomes our own personal responsibility to "heal' or transform – we must each "be the change".
Compassion is the highest principle we can practice to help us in these moments – compassion towards ourselves, towards others, and the family of humanity. In a state of compassion and the wisdom in which it resides – we can begin to see through the transitory state of energetic creations, and strengthen our resolve to become the highest vibration on which the new world emerging now is founded. We can put an end to the low vibrational tendencies in our own personal life, disengage from the drama, and forgive the past to be free in the present.
The human beings drive to heal and transform is not in vain! It simply needs to be grasped truly to be effective and ignited more powerfully now on the planet. Be assured – for this is happening everywhere now – and there is reason to be very hopeful and you are part of the wave! As human beings – we are truly getting it! The world is well on its way to the future we all know is possible. And, to add to this faith, we will see this consciousness develop remarkably in the new children arriving on the planet. It is so obvious now that a new kind of planet is being born under our feet and through our hearts.
You can be the sunshine, the kindness, the respect the compassion to stand within anything that may surface. Hold truth in the dignity of your awakened heart.
Let nothing disturb your precious peace. Let nothing make you feel small or unworthy – and act from this point of power.
BE
the magnificent power you hold in spirit – with wisdom, balance, integrity and love.
Namaste
John
Dr. John Ryan is a board certified physician, energy healer, speaker and visionary. His life was transformed by a series of mystical events that brought him to discover the validity of a spiritual and energy based healing paradigm – his passion. He is an author (The Missing Pill – a highly acclaimed primer on Energy and Consciousness Based Healing) and founder of Unity Field Healing (A pioneering energy process that works with your Quantum DNA for biospiritual integration). "Dr. John Ryan is one of only a handful of medical professionals who will begin to demystify the utterly confusing world of New Age energy healing into an integrated idea and new healing reality for many!" Lee Carroll PhD Author and channel for Kryon.
---
THE MISSING PILL - is a comprehensive primer, one that takes you deep into the world of Energy Medicine, consciousness-based healing, and spiritual development.

LEARN MOREBUY NOW ON AMAZON

UNITY FIELD HEALING is a new quantum process, to support personal healing and biospiritual transformation. The process works through the axis of your spiritual DNA through recalibration with your spiritual DNA system.

The work is performed first by bridging and strengthening the alignment with your own DNA axis (Session 1) and subsequently by facilitation of recalibration using an inter dimensional light pattern termed the Unity Field Template (Session 2). Audio sessions are only $20 each!

LEARN MOREBUY NOW