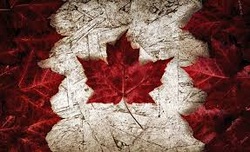 This week we lived a sad and very strange day in Ottawa - as our city and country experienced a horrific intentional killing. It was the second such event in recent days, as a young father's life has been taken by a sad and deranged shooting - and a very troubled young man has also died. There is a great deal of sadness remains as we reflect on the extended issues around the event. My heart goes out in compassion to all of the families who are directly and personally affected by this tragedy.

In the midst of the chaos created, as I watched the coordinated, powerful, courageous and respectful way the security and emergency services reacted to events – I was humbled by and proud of our city's first responders. They took immediate charge and remained incredible respective of the citizens they serve. As I watched news coverage I was refreshed by the responsible and non-sensationalist way information was conveyed to keep people informed. I was relieved that there wisdom and respect in its delivery. And as I watched the sadness, compassion, kindness and loving response of fellow Canadians I was invigorated by the love and goodness that Canadians live by every day and is magnified in times of tragedy! I was reassured that this will not turn our country into a place of fear, hatred, anger, false assumptions or darkness.

Here is what I have been reminded of ( and inspired by ! ) about the great majority of Canadians:

We are a wise, humble and proud people – people who will not be turned into fearful, reactive, hateful people by world events – even when they land our doorstep.

We are capable of remaining calm and reflective – and willing to reflect on doing the right thing in the right way – even when filled with great darkness. This gives me great faith in these times.

We are an open culture – and we are capable of seeing the difference between a culture, or a religion, and a deranged extremist action.

We understand the need and willingness to protect and nurture what is good and right – and we will always be present to support those in crisis or in need.

Love prevails – always has and always will.
And, love trumps fear!