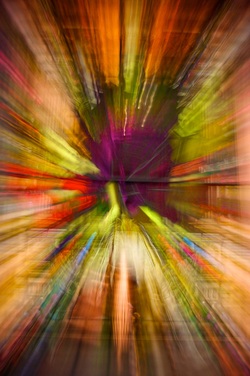 Well, it has been almost a year now since I first began to share a unique, and somewhat mystical healing program - entitled
Unity Field Healing
. I have felt both blessed and inspired to see the magic of spiritual development, and the ways it has touched the lives of those who have been supported through its birth.
With a great deal of honor, I am simply grateful to be a channel through which something good is being given to humanity. The beauty of this has caused me to pause and reflect - for when we recognize the role that we each play in the process of creative birth, even as a man : ), life becomes a truly awe inspiring and noble affair. What are some of the miracles and magic that you have created? Astounding really.
We have all brought great gifts into being through the course of our lives, and it is truly a remarkable feeling to be a conduit of such grace. I would like to take a moment and thank your for the gifts and love that you bring. I can see, that as we each let light and an its awakening impulse into our lives, it is ceaseless and precise in its ability to direct us each forward and help us play the role of inspired partner in the oneness of life. Whether in the form of healing, transformation or awakening greater creative expression - the path to joy and wellbeing is paved with the jewels of our inspired creativity.
As the work of Unity Field Healing first unfolded, it was clear that two principle sessions were to be involved in the "process" in this unique work. I love doing these sessions - but it is true that personal sessions are limited - by time and can be costly on a budget. People everywhere are seeking to grow and transform. People want greater, convenient, economical and simple access - for support in their healing journey. It is time. I felt compelled to make a venue for greater access to this remarkable tool. I know these strong "in-spirations" is "spirit prompting from the inside out". And it is from this burning inspiration that our creativity blossoms!
Well, today is the day! Two brand new audio programs to provide Session 1 (Self Attunement) and Session 2 (Unity Field Healing Attunement) are now available! Magical, convenient, accessible and affordable - a dream come true. In every next step of this remarkable journey, I can see anew, the magical process of inspired creativity. It is truly a blessing to see the fruits of labor take form and come to life.
Every creative expression touches upon the ageless theme of creative manifestation - the wonder of being human. It also, however, touches up a timeless truth - when we understand that our creativity can bring greater wonder and healing into our life and the lives of those we encounter and love. Who could ask for anything more?
It is a great privilege to make this work available in a brand new format. I pray that each and every person who opens themselves to growth, and resonates with this remarkable tool of support, may find blessing, healing and love in every word and breath!
For information on these new audio programs, please visit:
www.drjohnryan.org/unity-field-healing.html
As a special gift, access to Session 1 is available for limited time AS A FREE GIFT ($25 value) - just to say thanks to YOU. To gain access to your free audio program click HERE

Namaste